Dear Supporters and Friends,
On the behalf of Northside Community Resources (NCR) and its subsidiary, the Northside Community Development Corporation (NCDC), we want to extend our best wishes to you and your family this coming holiday season. May you all remain safe and healthy. NCR was founded as the Rogers Park Community Council (RPCC) in 1952 when a group of neighbors came together to help stop private development along the northern lakefront, including thirteen street-end beaches in Rogers Park, which were preserved for public use due to RPCC's organizing and advocacy efforts. In 2011, the organization amended its name from the Rogers Park Community Council to doing business as the Northside Community Resources to better reflect the fact that it serves a clientele not only from Rogers Park, but also from many neighboring communities on the north side of Chicago. Hence, the name Northside Community Resources. Similarly, its subsidiary, the Rogers Park Community Development Corporation, changed its name to doing business as the Northside Community Development Corporation for the same reason in 2012. The NCDC subsidiary was created in the late 1990's as the housing arm of NCR, when there was a need to help convert a troubled building on Morse Avenue into affordable senior apartments. Since their founding, both NCR and NCDC have been providing a variety of human service programming, which has continually evolved over time to help meet the changing needs of a very diverse area population. Today, NCR and NCDC, two 501c3 nonprofit community-based organizations, continue to serve the public with the same tenacity and passion they had embodied throughout their shared histories.

This year, due to the Covid-19 virus, the world changed drastically and became an immensely difficult place to navigate or even survive. This rings especially true for the many vulnerable communities that NCR and NCDC serve on the north side of Chicago, including seniors, disabled, immigrants, refugees, and many others. Many have lost their jobs, health insurance, savings and some even their homes. Others have become gravely ill or lost loved ones. Daily, NCR and NCDC staff receive phone calls, emails or in-person visits from clients who are seeking help navigating economic, housing, health-related and a myriad of other challenges. Many seek the agencies' help in applying for public benefits, finding alternative housing, combating housing discrimination, or securing other alternative resources to help get them back on their feet.

Since March of this year, Covid-19 forced many companies and businesses to close throughout the city. However, NCR and NCDC transitioned their entire operations to one that was remote and continued providing services remotely via email, telephone, and fax. When we discovered there were a sizeable number of people in the community who had no way of accessing our services remotely, due to technical and economic barriers, we figured out a way to safely re-open for onsite services in mid-July. The agencies secured PPE for staff, reconfigured its office space to safely serve clients one-at-a-time from behind a service window, and implemented stringent safety measures recommended by the local, state, and federal government health agencies. NCR and NCDC are still providing remote services today, but the onsite services now allow us to serve those who could not reach us any other way.

Due to the unprecedented need, NCR partnered with several community groups to raise money for relief efforts and provided the following initiatives to help countless people who were greatly impacted by the pandemic:

A collaboration with a local volunteer group called the Rogers Park Community Response Team (RPCRT) to help distribute the $55,000 that was raised in relief aid to area residents, to help them pay rent, buy food, medicine and other vital supplies for themselves and their children.
A separate community relief fund created by NCR in collaboration with the Rogers Park Builders Group that raised almost $14,000 in relief aid, which NCR distributed to clients who were ineligible for any government-based assistance.
NCR collaborated with teachers from Sullivan High School, to create and administer another GoFundMe campaign called the Sullivan High School Solidarity Fund, which raised over $12,000 that NCR distributed through $250 checks to dozens of struggling families.
NCR & NCDC helped over 250 people apply for the State of Illinois' Emergency Rental and Mortgage Assistance programs in October.
NCR & NCDC have continued carrying out all their regular programming during this time, including:
Intensive case management for vulnerable seniors.
Small accessible home repairs for seniors, to help them stay safe and mobile throughout their homes.
Housing technical assistance, to help individuals and families find housing and mediate with landlords when needed.
Assisting hundreds of individuals/families apply for rental assistance programs.
Combating housing discrimination in its Fair Housing program.
Helping countless family members from the immigrant and refugee communities, apply for public benefits and/or connecting them to other nongovernment-based resources.
Helping countless individuals and families mitigate home foreclosures.
Helping to educate and assist countless individuals and families with financial literacy, credit management, budgeting, and 1st time home buyer counseling.
We are proud of the work that NCR and NCDC staff have continued to do during the pandemic, helping countless people endure and overcome unprecedented challenges. However, to continue this work, we need your help in reaching our difficult but not impossible goal of $15,000. We need these funds to help offset the cost of purchasing Protective Personal Equipment (PPE), conducting periodic office disinfecting and ordering cleaning supplies, which will allow NCR/NCDC to keep the office open and safely serving those who cannot access our remote services. To provide a few examples of our work and the positive impact it has had on the community during the pandemic, we have included some sentiments from our clients on the next page, who have written and shared with us how our services have made a difference for them and their families.

We need your help in reaching our goal of $15,000 so that we can continue serving some of the most vulnerable populations in Chicago's north side neighborhoods and surrounding suburbs. Please make a generous donation of $50, $75, $100 or more before the end of the year, either through PayPal or by simply mailing us a check. As always, NCR and NCDC are eternally grateful for your continued support. Thank you.

Sincerely,

Tom Lisy
Board President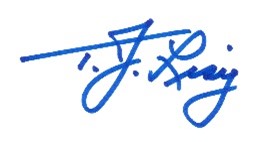 Chris Zala
Executive Director



"When my husband was diagnosed with the last stage of colon cancer we all broke down completely. My husband being the primary bread earner had to stop working. I work two jobs now but we are still struggling to make ends meet and then God sent us NCR, most kind Angels. I don't know what we would have done without their support, I'm fearful to even think about it. NCR helped us with applying for public benefits, providing referrals to food pantries, helped us pay rent and buy groceries. They always listen and support us. Our heartiest gratitude to NCR and all the donors who help people like us and many more."

-Shamira V., Multicultural Resources Program Participant
"Because of my second seizure/stroke, I am no longer employed. I was served with eviction papers in October while waiting on medical determination whether I should be placed in a nursing home or assisted living. No way!! I was blessed to regain composure to figure how my life would be financially secure and that's where Northside Community Resources comes in. Absolutely remarkable staff. They really helped me and continued to check on me as I recuperate. Several staff members console me when my emotions run high and reassure me that they are there to help… To this day I am here and proud to say the help I received from Northside Community Resources gave me determination and success to stay alive and strive"

-Judy S., Housing Program Participant
"Long before COVID came along, I had a number of financial downfalls. It's been awhile, since early 2019, and right now she is helping me recertify my Illinois DHS/SNAP benefits. She also helped me get a Senior Ride Free card for the CTA, Metra, and Pace transportation, which I use every day. She even helped me re-apply when the card got lost in the mail last year. She helped me apply for Medicaid, and I am still waiting on that card in the mail. The situation I am in is just toxic, but at least I have Violeta Espinoza in my corner. I am so thankful for her, and she is a wonderful, wonderful resource and I would not have gotten through these applications without her."

-D. J., Senior Services Participant
"Thanks to the help of Northside Community Resources, I have managed to move forward despite economic difficulties and domestic violence, as they found me a group of lawyers who have helped me on my case with great dedication and professionalism, and helped me obtain an order of protection. NCR also found financial assistance for me. I am really very grateful because with these grants I managed to cover my expenses while I was able to find a job, in addition to also being able to find a new place to live."

-Andrea S., Multicultural Resources Program Participant



Your contribution is tax deductible to the fullest extent allowed by law.
501(c)(3) Tax ID# 36-2494482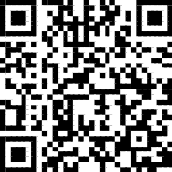 Send us a check in the mail.
Make all checks payable to Northside Community Resources and send it to the following address. Thank you!
Northside Community Resources
1530 W Morse Ave
Chicago, Illinois 60626






Click below to subscribe to our quarterly newsletter. NCR and NCDC are collaborating to provide you with program updates, available resources, and ways to get involved in the community.



For any questions, please contact development@northsidecr.org. Thank you!